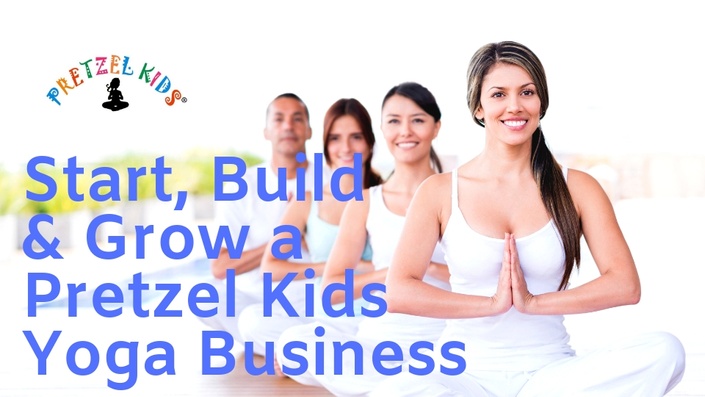 Start, Build & Grow a Pretzel Kids Yoga Business
Become a Licensed Pretzel Kids Yoga Teacher Using Our Brands, Logos and Marketing Power!
Watch Promo
Join Now!
So, you want to start a Pretzel Kids business? Good choice.
So, you want to build a Pretzel Kids business and increase class sales? Good choice.
So, you want to grow your Pretzel Kids classes? Good choice.
Welcome to Pretzel Kids: Your Business-in-a-Box
This program is designed to help Pretzel Kids teachers build a kids yoga business and grow class revenue via our branding, marketing, teaching resources and much more!
This is NOT an expensive franchise and there are no mandatory overhead costs. Better yet, you can say good-bye to gimmicky companies with high inventory expenses and hidden fees every which way you turn. Instead, you can do something meaningful.
Yup, you've already taken our Pretzel Kids Yoga Teacher Certification course (or you're currently enrolled). Why not join our membership community and become part of the Pretzel Kids teacher network?

That's right: The sky's the limit! Becoming part of our membership community gives you all the tools to start, build & grow your very own kids yoga business - using the Pretzel Kids name, brand, logos and more!
What you get:
1) The rights (also called 'license') to use our name, logos, brochures, brand images, marketing materials and more to start your own Pretzel Kids yoga business or market your kids yoga classes. This means you become a licensee (without any hefty fees).
2) A featured webpage on our current Pretzel Kids site to include your photo, bio, class information and social media links. This will be prominently listed on our site under "Featured Teachers" and this way you will not have to spend $ creating your own website.
3) Once our new website goes live*, you'll be able to list all your classes on our new class locator. Parents will be able to find YOUR classes and sign up (through you directly, the yoga studio, the gym or wherever you are teaching!) Your bio will be prominently featured so that parents and school administrators can also learn more about you - and book you directly for teaching gigs!
4) Be part of our exclusive community of Pretzel Kids teachers! For starters, you'll have access to our private business accelerator where you'll get class tips, monthly lesson plans, class themes and other tools on how to run your Pretzel Kids yoga business!

5) Business builder webinars and bi-weekly "Ask Me Anything" office hours with Pretzel Kids Founder Robyn Parets
6) Social media support on our Facebook & Instagram channels - featuring your classes and events! See what Featured Teacher Becky Ebling has to say about how PK has helped her expand her Pretzel Kids yoga business

7) Discounts on related services, such as liability insurance.
8) The ability to find jobs in schools and get booked for birthday parties and more!
What's the catch?
NOTHING. We don't earn a cent off your classes. Your only cost is our low membership fee, which is designed to help you increase your earnings using Pretzel Kids branding and resources.
Bet you're thinking: How can Pretzel Kids possibly make any money off this insanely low pricing model? Good question.
Here's the answer: We need to start our teacher network and once we gain momentum with our early adopters, we can then roll out more features, consumer brands and other services. We also firmly believe that what we are doing is changing the lives of children and the lives of those who are teaching Pretzel Kids classes.
And that's priceless.
* Coming summer 2019
Our fee is the equivalent of what you'd pay to host your own website (which you get as part of this extraordinary deal). So, basically, you get the licensing, branding support, business tools, web platform, social media marketing services, & our teaching hacks for FREE!
Your Instructor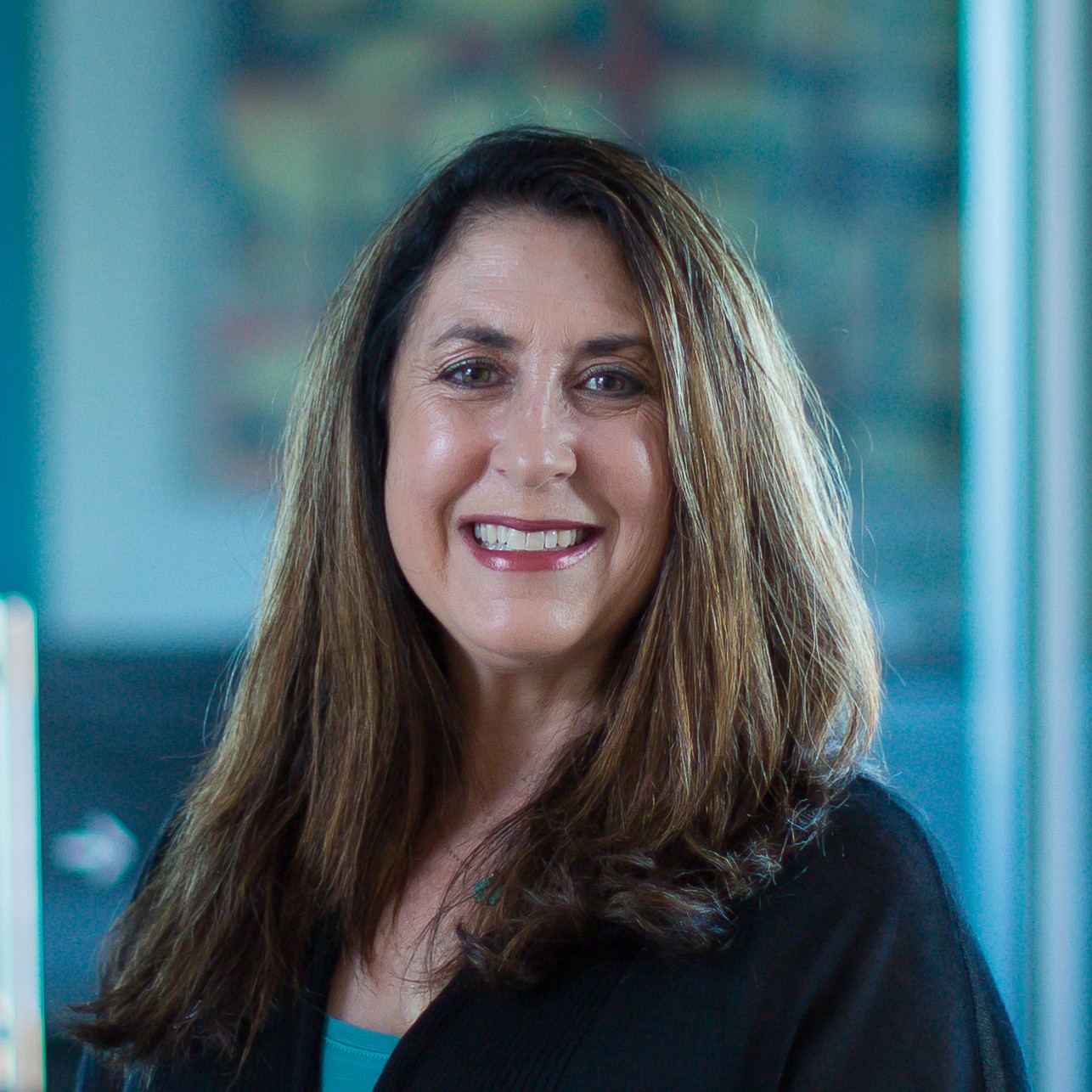 Robyn Parets is the founder of Pretzel Kids®. She is also a marketing & branding expert, financial writer, and seasoned journalist. She began leading Pretzel Kids yoga certification courses more than 12 years ago under the umbrella of her former Boston yoga studio, Breathe Joy Yoga. Now, her online certification course is exactly the same as the live course -- at a fraction of the cost!
A former writer for Investor's Business Daily (IBD) and NerdWallet, Parets is also a business coach at iFundWomen and advises female entrepreneurs and licensed Pretzel Kids teachers who want to launch their own successful businesses.
Pretzel Kids® was founded as a way to offer a structured yoga play environment for children. In fact, our ground-breaking children's yoga curriculum was written by Parets and two school teachers (also yoga instructors). It is designed to model effective classroom educational programs and make it easy for others to begin teaching kids yoga immediately.
When not teaching and coaching, Robyn likes to travel, meditate, spend time outdoors, read & write, and hang out with her family and dog.
Class Curriculum
You're here! Hip, Hip Hooray!
Available in days
days after you enroll
Business Resources
Available in days
days after you enroll
March Curriculum
Available in days
days after you enroll
Frequently Asked Questions
When does your membership start and finish?
Your membership starts now and is ongoing - as long as you want to be a licensed Pretzel Kids teacher. This is a completely optional program to help you launch and level up a Pretzel Kids business in your local community.
How long can I access and use the Pretzel Kids logos and branding materials to market myself, my kids yoga business and my classes?
After enrolling, you use Pretzel Kids branding, logos and ongoing resources for as long as you are part of the membership community in good standing.
Can I promote my classes as "Pretzel Kids" classes?
Yes, we support and recommend this! We simply ask that you do not register a domain name with the name Pretzel Kids, or create a social media page called Pretzel Kids, as in a website called lindsaytaylorpretzelkids.com or a Facebook page called Lindsayspretzelkids. You also cannot create an email address using the name Pretzel Kids (such as Lindsayspretzelkids@hotmail.com.) BUT, you can certainly liberally use the Pretzel Kids logo and refer to your classes as Pretzel Kids on your own website or social media pages. If you have any questions about this, please contact us.
What happens if I no longer want to be a licensed Pretzel Kids teacher?
Of course we want you to stay with the program and we ask that you give it at least three months to see the benefits. Ultimately, it's your decision. Please note that if you cancel your membership. you'll no longer have the rights to use the Pretzel Kids branding and logos when marketing your classes. We will also remove you from our website and private groups. To unsubscribe: Send an email to info@pretzelkids.com and tell us why you wish to unsubscribe (important for us to know so that we can continue to improve the program). Your subscription will then be discontinued 1 month after we receive and confirm your request (as you will have already received that month's lesson plan and any other materials). For example, if your request is received on January 25, you will be unsubscribed on February 25. You will be charged for any subscription fees until that point but not after that. If you have any questions, please let us know.
Can I use the name "Pretzel Kids" for my email accounts, social media channels, business name or website domain name?
Pretzel Kids is a registered trademark and as such, you cannot use the name for your own business, email accounts, website domain name, or social media accounts. However, because you are a member of the "Start a Pretzel Kids Yoga Business", you will get licensing rights to use the Pretzel Kids name and logos for your classes and events. And, with your membership, you can use our logos, name and brand on your own website. For further information, please contact us at info@pretzelkids.com
What are the prerequisites for signing up?
The only prerequisite is that have either A) Already completed our online Pretzel Kids Yoga Teacher Training course or attended one of our live weekend trainings; or B) You are currently enrolling in our course and working toward completion.
Can I sign up if I haven't taken the Pretzel Kids Yoga certification course?
No, this program is only open to Pretzel Kids teachers (or those currently enrolled in our teacher training program). Your next question might be: Why isn't this program open to other yoga teachers or those who have taken another kids yoga teacher training course? The answer: Because the Pretzel Kids teaching methodology is proprietary and different from other trainings and teaching methodologies. We can only allow teachers to use our Pretzel Kids branding, logos and marketing materials if we feel confident that they are knowledgeable in the Pretzel Kids curriculum. This also benefits you if you're a Pretzel Kids teacher as it sets you apart in your community and marketplace.